I Need Website – SEO Company Atlanta, Web Design and Digital Marketing Agency Atlanta
Affordable SEO Atlanta, Georgia
Hi, I'm Helen Hale, Director of I Need Website.
Welcome to this page about our SEO management services.You are here because you are not satisfied with your current SEO results.
Let's face it. SEO is a specialised field. It's full of jargon and statistics. And it's not easy to find the time to understand it.
If it confuses you, well, let me tell you something … most of our clients are confused. Over time we can help you understand SEO and why it matters so much for your business growth.
If you worry about other businesses outranking you, well, so does the other guy.
One month you can be up there on the front page of Google and the next month your business is listed way down below your major competitors. It's up, it's down. It's unpredictable.
The painful thing is you don't know why. So how do you fix it?
Here's what you'll find on this page.
Let's make a start …
Google ranking can seem like a mystery, some secret trick you don't know about.
And falling off that front page can hurt. With fewer new customers finding you, you may have to lay off staff.
Well, we don't want you going down that road. There is a way to take the mystery out of Google searches and bring your business up to page 1.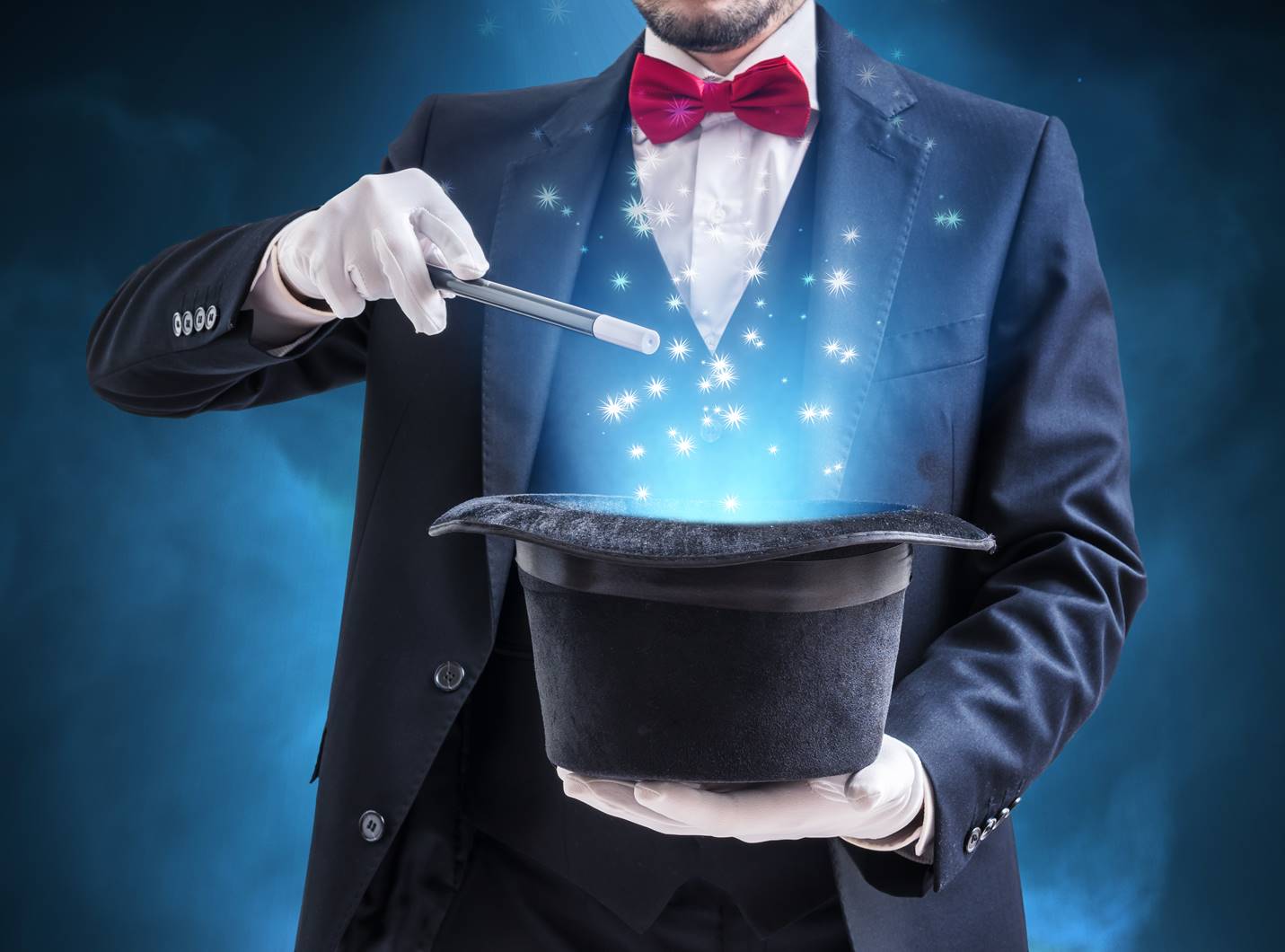 Okay, you need a plan and experts to carry out the plan.
It used to be enough to have good products and give top service. These days, you need more. The online world is so much a part of our daily lives. People choose new services and products here.
The good news is these folks are looking for you – reliable business people with quality products and outstanding customer service.
Let's help them find you.
This is what we do.
We meet with you to find out about your business goals and collect publicity materials. We want to know your products and your story.
Then we put together a Strategic SEO Plan for your business. And we send this to you for comments.
Once we have an agreed plan, you are assigned an SEO Atlanta Manager from our small team. Your manager will start to carry out the plan.
We Have Some Advantages Over the Other Guys
Now, we have some advantages over the other guys. We developed our own app called SEO Timeline. With this we can monitor your Google position every day. This shows us what is ranking well and what needs adjusting. You know, SEO is not a set and forget activity. It's not about luck. It's not about guessing what Google is up to with its algorithms. We take a scientific approach.
We use the data we get from the SEO Timeline app then make changes. We may tweak the language on your website. We may add text behind your images so Google can find you more easily. We may add new content. There are many actions we can take to boost your ranking.
It's a cycle of continual improvement. Take action, measure, reflect and take a new action.
And so it goes. Doing this every day for a month gives you lots of small advantages. These build up to more traffic over the month and a higher ranking.
Now I'm going to throw an SEO term at you – "Organic search". Here's what it means and why it matters.
Organic search is a search where someone enters general terms into their search engine. For instance – hairdressers near me or plumbers in Kawana or accountants using Xero.
This person, your potential customer, is not Googling your business. They are doing a search to meet their particular needs.
You want your business to show up on page 1 so they see it and choose it. And that's where good SEO management comes in.
Organic searches like this bring you NEW customers. That's where the business growth is.
Now when it comes to organic search, what's the value of being at the top of page 1?
This is what the tech experts at HubSpot say …
If your business is listed number 1 on Google the click-through rate is …

34.36% for desktops and

35% for mobile devices
Would you like that result? I bet you'd sleep easier.
Okay so Let's Take a Minute to Tell You
About a Few of Our Clients
Kendall Morton runs Home Care Assistance. Her geographical area covers the Sunshine Coast, Gympie and Wide Bay.
Home care is a super-competitive industry. Many new businesses have sprung up since the federal government changed the way home care is funded for senior Australians.
Here on the Sunshine Coast, there are
175
businesses competing for the same customer.
When Kendall Morton came to us, she was not using an SEO service. She had no active strategy.
And she was not getting any enquiries from her website.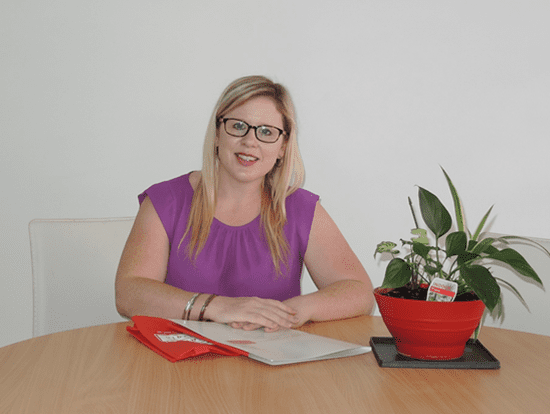 We've been running her SEO for a while now. These days, Home Care Assistance comes up as number 1 on Google Maps and Google search.
And what's more … they have held that top position for over 12 months.
You may be thinking, why am I mentioning Google Maps?
The thing is, if you are searching for a service in a particular place, Google will refer you to Google Maps. This pinpoints where the businesses are. It makes sense.
Take a look. These map listings often come up on your screen above the Google listings.
So, here's the lesson.
If your business is a local service and it's not on Google Maps, you're missing out on all that traffic.
We can fix that for you.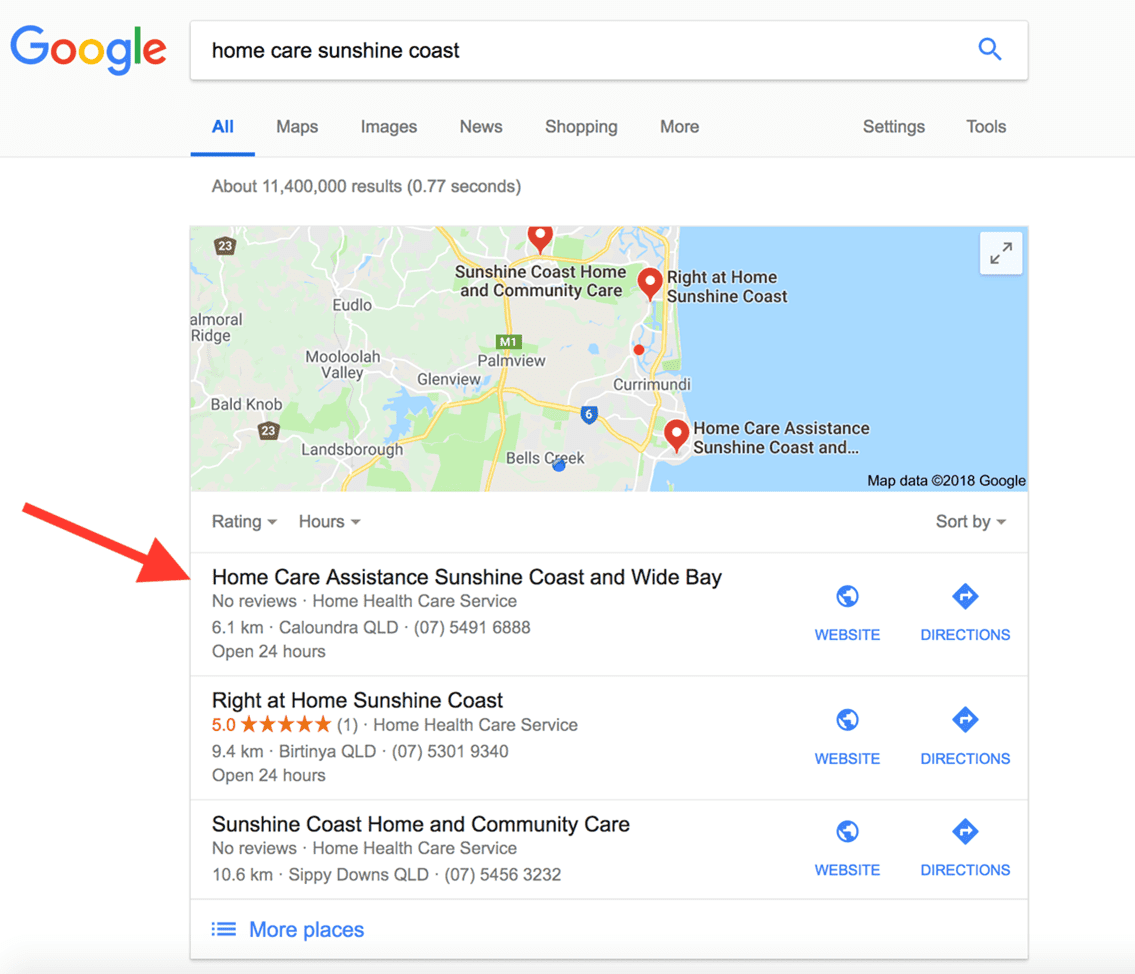 Now
back to telling you about our SEO clients.
Darren Miller came to us with a particular problem. He'd moved his landscaping business from the Blue Mountains in NSW to the Sunshine Coast. And as you can imagine, he'd lost all his clients. He had his truck, his tools and his experience but without customers, his business was dead.
We started managing his SEO.
After 6 months Darren phoned and said he was fully booked for 3 months and could I stop with the SEO work! We were thrilled for him.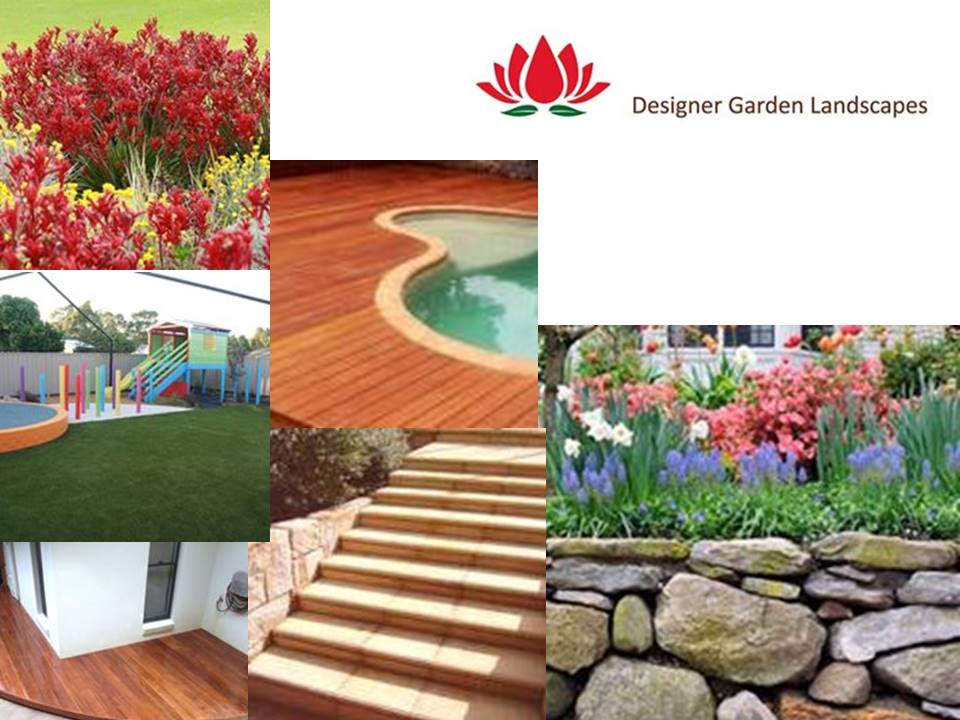 But it's not always about the amount of SEO traffic you get. Quality matters too.
Steve Brett owns Brett's Plants. He supplies plants for events on the Sunshine Coast. With our SEO Atlanta management he is now attracting major corporate clients in Brisbane. These clients have an ongoing need for plant hire and pay well for a superior service.
Brett's New Clients again …
So how do we get these results?
There are many trade tools and techniques we use. For instance, we know that Google will promote sites that are trusted. We can build that trust and what's more, we measure it.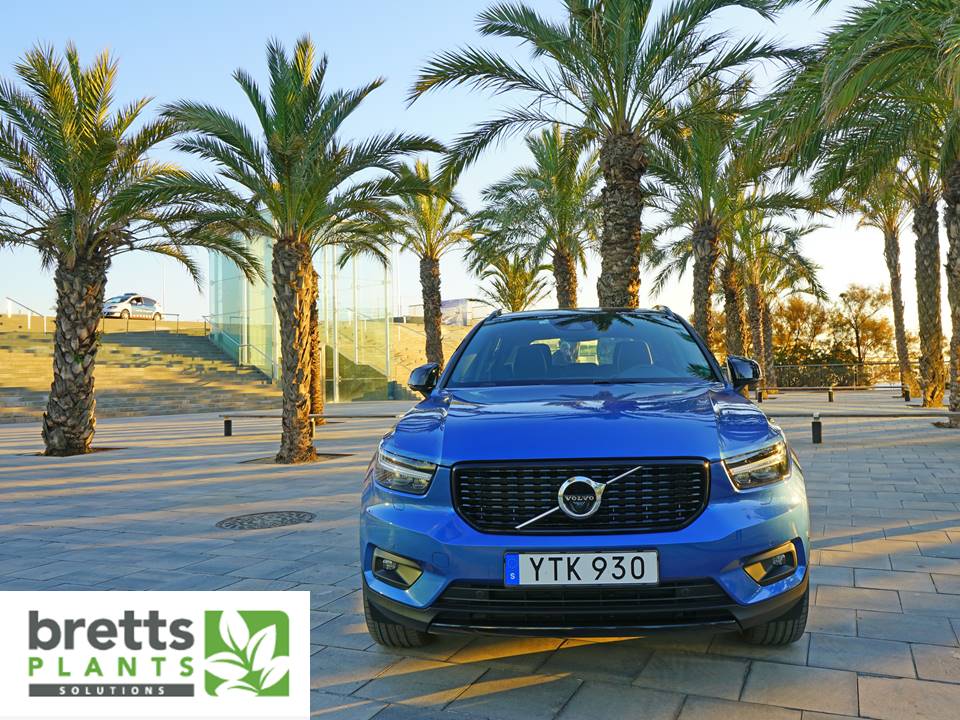 So How Do We Get These Results?
Here's some more trust builders that we use for your site …
A presence on Google My Business
Links to your pages from other websites
Citations in other quality sites
Your products and services clearly labelled
Listings on work directories
Best use of images and image data
Mark your spot on Google Maps
Look, this is not a quick fix.
We estimate your SEO Manager will spend 10 hours on your account every month. Added to that, you get frequent input from our whole team.
And we keep things relevant and current for you. For instance, if there have been fierce hailstorms and you fix hail damaged vehicles, we highlight that on your site.
Okay, I'm coming to the end of this presentation. I'll summarise what you get by engaging us as your SEO managers.
This is what you get in your monthly SEO Atlanta package …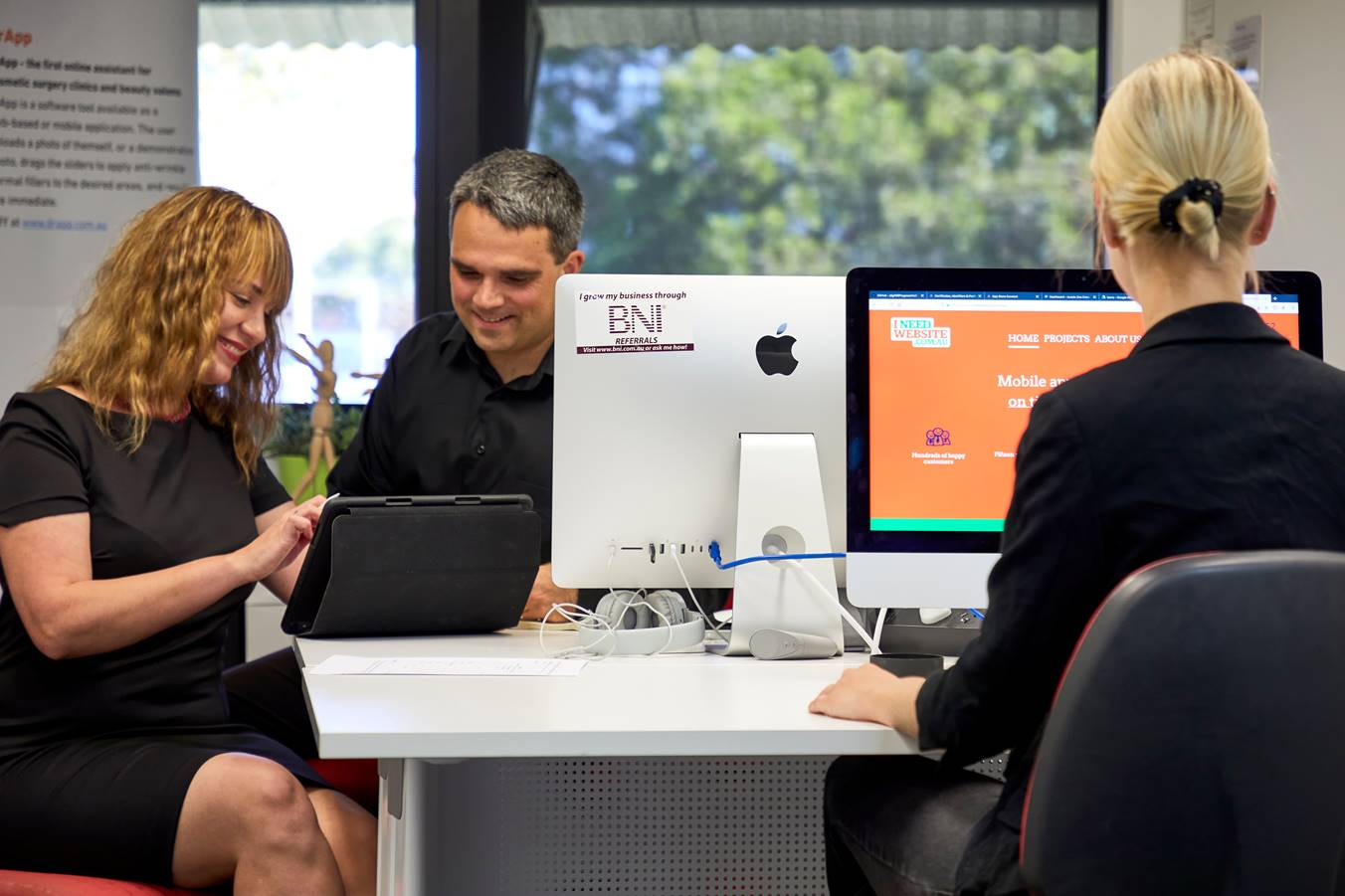 Just on that monthly report, it will show you what value you are getting for your SEO investment. It's factual. It takes away the uncertainty.
It's not just our data we show you. We use Google Analytics. It's independent of us. Your report is full of useful data. It shows you the number of visitors and how the keywords are working for you. It has snapshots showing when your site ranked on page 1 of Google.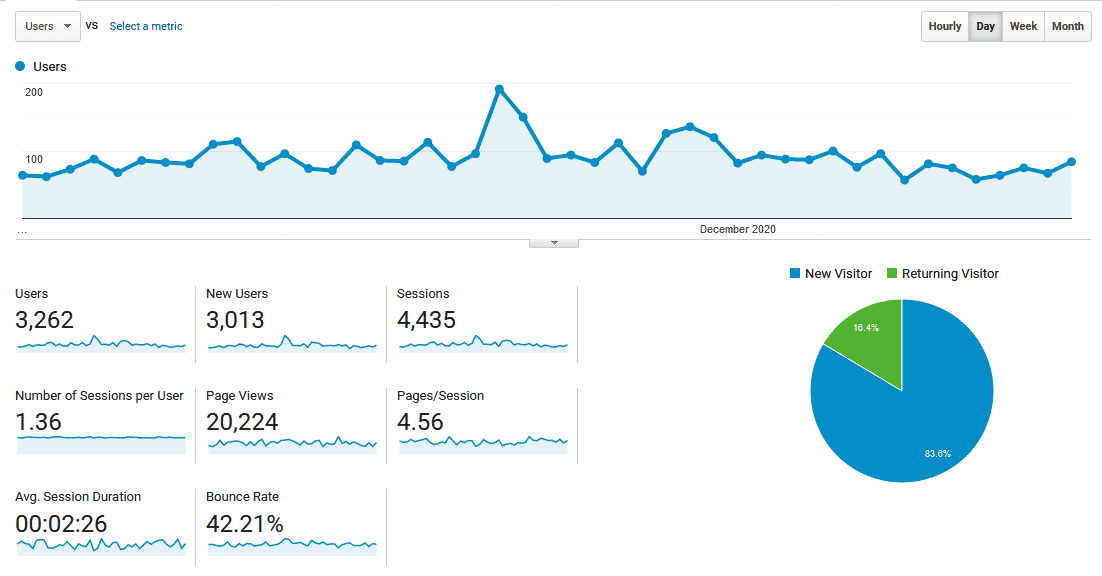 Your monthly investment is just $600
Okay, now to the investment …
For this monthly service you pay $660. This includes your GST.
That may seem like a big investment but doing nothing is not getting you onto page 1.
Plus we include our unique social media lead capture program at no cost.
This program is exclusive to our SEO clients. Here's how it works.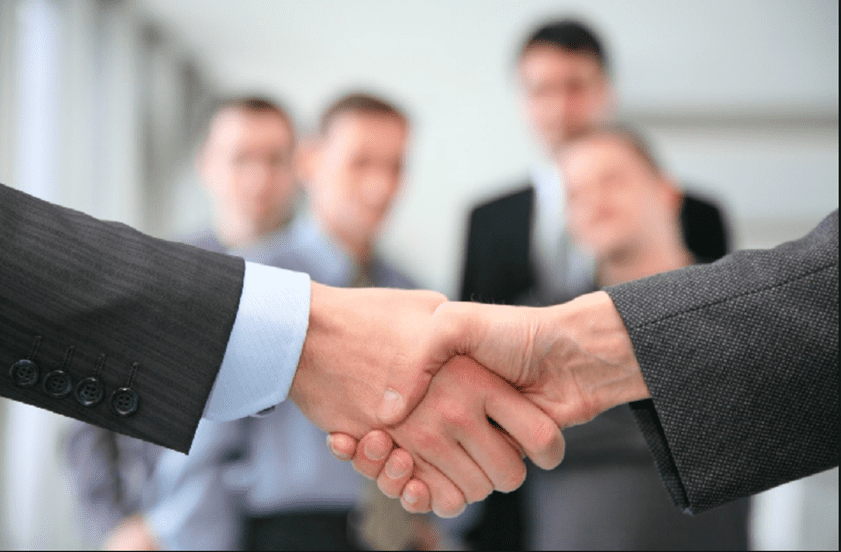 Our Guarantee
We're confident we can help you. In fact we guarantee it.
After working with us for 3 months, you'll have at least 10% more SEO Atlanta traffic every month. And in the unlikely event that you don't, you won't be charged for that month.
How Can We Be So Confident? Well …
We currently manage SEO for 30 businesses. Every business we support made it onto page 1 of Google within 6 months.

Access to the exclusive social media lead capture program at no cost
This program is exclusive to our SEO clients. It monitors social media and picks up job leads for you.

Monthly Reporting
Monthly report will show you what value you are getting for your SEO investment. It's factual. It takes away the uncertainty.

Award-winning Company
We are proud to say we are 2019 Sunshine Coast Business Awards Finalist
Our Guarantees
We guarantee – after working with us for 3 months, you'll have at least 10% more SEO traffic every month. And in the unlikely event that you don't, you won't be charged for that month.
Digital Marketing Services
What we do about it
That feeling of seeing your money go down the drain. Placing ads to see no result.
We strive to provide value with every ad we place.
We either earn or we learn.
What makes an ad profitable?
The main driver for profitable ads is getting your target audience engaged.
All platforms then give you the ad for a lower price and show it to more people.
The lead could be profitable – Please think about how much you can spent per customer in order to feel happy about your profit.
Your goals come first
Do you want your customers to call you?
Or purchase goods in your online store?
Is that working well enough?
This is our first focus. Why waste money telling people about something that doesn't work in your favour?
We fix a underperforming website first. Then we tell the world about it.

Stephanie Diamond
21:28 09 Mar 20
Provided a professional and insightful website! The team was amazing to work with!

See All Reviews

Ewa Molchanovskaya
2020-01-22T23:17:45+0000
I have heard only positive feedback about I Need Website Team.
Book a Free Strategy Session
I Need Website – Website Design & SEO Services in Atlanta, Georgia
That's it. I invite you to book a time with us …
Or if you prefer, give us a call on 678 855 8695